WORLD PREMIER!
EXCLUSIVE TO THIS SITE
NOT SOLD ANYWHERE ELSE RIGHT NOW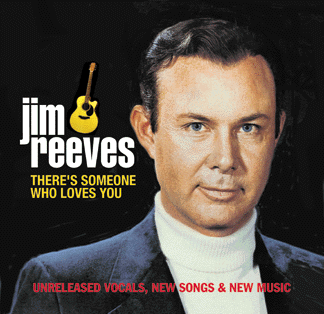 14 ALL NEW OVERDUBS
ALL IN STEREO
INCLUDING UNRELEASED VOCALS
PLUS NEW SONGS!
And: 2 Unreleased interviews with Jim Reeves
and the Blue Boys!
A TOTAL OF 16 TRACKS
Have you ever wondered what Jim Reeves would sound like if he were recording today? Here's your chance to find out, as VoiceMasters presents another world premier!
Drawing from some newly-discovered tapes of previously unknown Jim Reeves vocal performances that fans have not heard before, VoiceMasters has brought some top musicians and award-winning arrangers into the studio to produce 14 sparkling new overdubs that will sound as fresh as if Jim just recorded them yesterday!
This is the first time in more than 20 years that any of Jim's songs have been given new musical accompaniment!
There are also two bonus tracks, that feature previously unreleased interviews with Jim Reeves and the Blue Boys!
There are favorites like "Anna Marie", "I Love You More," and Jim's signature song, "Four Walls," that are given a big orchestra treatment, complete with sweeping strings, harp, french horn and more. These are arguably better versions than his RCA releases.
The title track. "There's Someone Who Loves You," is a long-overlooked demo that has never been given any instrumentation until now. It is sure to become one of your favorites!
One of the biggest rarities is a previously unreleased new song that dates all the way back to 1947, and Jim's days in East Texas before he ever even made his first recordings for Macy's. Through the miracles of modern recording techniques, "How Many Tears From Now," has been given a contemporary country sound, as if Jim sang it at a "pickin' party."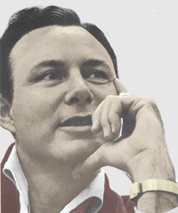 Just listen as Jim takes familiar early songs like "Your Old Love Letters" or "Then I'll Stop Loving You," and sings them in his "new and improved" later, richer style!
There's even a swinging, big-band treatment of "Overnight" that you're going to love!
And there's a fantastic new version of Jim singing "It's Nothin' To Me". This performance is actually better than the one released as a single years ago. (On the earlier overdub, it was hard to hear what Jim was singing at the end of the song. On our version, it is cystal clear). We've even added harmonica and fiddle to bring out the country blues feel of the song!
One of the prettiest melodies Jim ever sang was a tune he and Roger Miller wrote called "If Heartache Is the Fashion." Just wait 'til you hear those beautiful violins and cellos, and the piano stylings. You've never heard it sound better!
Other selections include all-new overdubs of "Read This Letter," "Crying In My Sleep," and "Subconscious Mind," (which saw its premier release on the last VoiceMasters CD, but is presented here with fresh instrumental accompaniement). There is also a touching rendition of Jim's favorite hymn, "An Evening Prayer," with strings.
This new CD, exclusively on the VoiceMasters label, offers fans a delightful array of both country and pop-flavored arrangements.
Digitally remastered in 24 bit for pristine sound quality. (Please note the RealAudio samples DO NOT do justice to the clear sound!)
Includes an expanded booklet with extensive liner notes by Larry Jordan and rare photos throughout!
Your collection won't be complete until you add this CD!
Quantities are limited, so order today!
NOT AVAILABLE ELSEWHERE ONLINE
OR IN CATALOGS OR STORES



FOR CREDIT CARD ORDERS ONLINE
CLICK HERE
By ordering, you confirm that you have read and agreed to be bound by
Lighthouse Marketing's terms and conditions as follows:
ALL ORDERS ARE NON-CANCELLABLE AND NON-REFUNDABLE.
***NOT RESPONSIBLE FOR DAMAGE OR LOSS IN TRANSIT. NO EXCEPTIONS! ***
Buyer assumes all risks of non-delivery. We cannot be held responsible for postal mishandling.
If you wish to have insurance, please email us here to request a quote.

(You'll need the

to hear the song sample files).
Click on the button above to download this FREE software.
For technical questions, please see the Service & Support FAQ and Help pages.

Audio samples courtesy of VoiceMasters, LLC.
Copyright 2004 by VoiceMasters, LLC. All rights reserved.
International copyright secured.