VoiceMasters is once again proud to present a collection of Jim Reeves rarities, including vocal tracks and at least one song that Mary Reeves never released, all new instrumental accompaniement and extended versions of familiar songs. Included are tunes that were recently overdubbed in Jim's own studio at his former home in Madison, Tennessee!
We make history by debuting a different version of "I'm A Hit Again." Since the song had its birth in Jim's home studio, we decided to return it to its place of origin and record the overdub right there in Jim's basement in 2005. Our musicians, arranger George Bradfute and a background vocalist all assembled in the same 27x24-foot room in which Mr. Reeves had taped that song 41 Summers ago! Oh, if walls could talk! (That room at Jim's former house is still a working studio today).
We even added saxophones and clarinets to one of the other Reeves tracks, all right there on Westchester Drive.
The rest of the CD is truly a masterpiece of fresh new arrangements. All digitally remastered in 24-bit for optimum sound quality, you will delight in this collection. Included are rare, never-before-seen color and black and white photos and extensive liner notes.
By Jim's own account, he recorded "Am I Losing You" four times, and still wa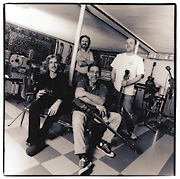 sn't satisfied with it. We'd like to think he'd be impressed with our wonderful arrangement, which features beautiful strings, background singers and famous pianist/orchestrator Milton Smith playing the Bosendorfer grand piano.*
For a change of pace, we present a lively new contemporary (extended) rendition of "Gypsy Feet," which we think could easily be played on country radio or at your local country music dance club.
Jim was an extremely talented songwriter in addition to being a fabulous singer. One of the last of his compositions he recorded was the jazz-influenced "Crying Is My Favorite Mood." We give it a full orchestra treatment worthy of some of the top arrangers, like Nelson Riddle. In a word, it is simply elegant.
Mr. Reeves never forsook his country roots, as he proves with "Each Time You Leave" -- a version that is far superior to the original RCA track.
VoiceMasters is proud to present a song that Mary never released or overdubbed. It's the title track, and you're going to love David Johnson's country arrangement! It's called "I've Forgotten You."
Another country standard is "Have I Told You Lately That I Love You." Just listen to Jim hit those low notes!
Truly one of the prettiest ballads Jim Reeves ever sang was "How's the World Treating You." It was slower than he normally liked to sing, but he put a lot of feeling into this number. The orchestral arrangement sounds like something you'd hear if Jim did this song on network TV on some awards show. Really outstanding.
Jim liked to do up-tempo numbers, too. Although you have probably heard "I Get the Blues When It Rains," Jim sings it differently in this very rare recording. The vocal accompaniment is supplied by famed baritone Wesley Pritchard, (pictured) who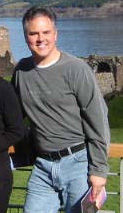 smoothly sings along with Jim and really makes this song come alive! (Wes is a star in his own right, and has also sung with some of gospel music's greats, including Jake Hess of the Statesmen, George Younce of the Cathedrals and the Bill Gaither group).
Another Reeves chestnut is "My Lips Are Sealed." You will delight in this polished arrangement, which agains features Milton Smith's piano, our singers and string section.
You have heard "Trying to Forget" before, but wait until you hear our new extended version. We have transformed the song!
Mary never released an overdub on this version of "You're the Sweetest Thing" but you get to hear it on our new CD, complete with a real country band.
For those of you who enjoy hearing Jim in a Big Band arrangement, we offer "Everywhere You Go."
This VoiceMasters CD concludes with a smooth and extended version of "Blues In My Heart" with a pop sound!
(*The Bösendorfer half concert grand has a very wide dynamic sound range considering its size, which results from its unique design and construction. It can produce many different colors of sound, allowing the pianist to play from the softest Pianissimo to the loudest Fortissimo. The piano, which can cost up to $100,000, has four additional sub-bass keys, extending not only the bass range of the piano to bottom F, but also providing a larger soundboard to produce more volume when required to do so. You will hear the sound of this piano on some of Jim Reeves' new overdub tracks.)
Your collection won't be complete until you order "I've Forgotten You."
ORDER TODAY!
NOT AVAILABLE ELSEWHERE ONLINE
OR IN CATALOGS OR STORES
FOR CREDIT CARD ORDERS ONLINE
CLICK HERE
PLEASE NOTE ALL ORDERS ARE NON-CANCELLABLE AND NON-REFUNDABLE.
***NOT RESPONSIBLE FOR DAMAGE OR LOSS IN TRANSIT. NO EXCEPTIONS! ***
Buyer assumes all risks of non-delivery. We cannot be held responsible for postal mishandling.
If you wish to have insurance, please email us here to request a quote.

CUSTOMS FORMS
ON ALL FOREIGN ORDERS ARE POSTMARKED
AND REMAIN ON FILE AT LOCAL POST OFFICE
AND ARE AVAILABLE TO AUTHENTICATE
MAILING DATE
(You'll need the
to hear the song sample files).
Click on the button above to download this FREE software.
For technical questions, please see the Service & Support FAQ and Help pages.

Audio samples courtesy of VoiceMasters, LLC.
Copyright 2005 by VoiceMasters, LLC. All rights reserved.
International copyright secured.